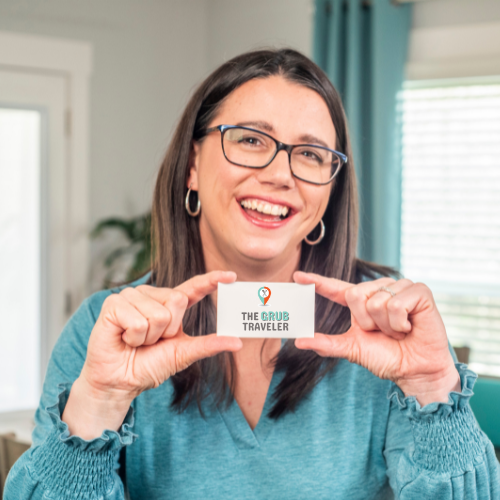 Welcome to the Grub Traveler, where I will take you on a food tour all around the world, but mostly in North Carolina, since it's in my backyard. I have been wanting to do this for years and finally got the time, energy, and resources to put it together.
My love of food is deep. I grew up around my family cooking meals from scratch and a lot of times "making something out of nothing". I realized I loved a great meal in high school. It started when I began making dinners (that I felt were super fancy) for my Mom and my sisters to help out around the house. My "most fancy" dinner at the time was Fettuccini Alfredo. Ha! I was super proud of that meal.
I think the big turning point, though, was when we went to Emeril's at Universal Studios. We didn't eat out a lot growing up, but we splurged at that restaurant. It was the fanciest place I had ever been and I ate food that I can still remember the taste of to this day. I realize looking back, just what an impact that dinner made on me and has a huge role in making me the foodie I am today.
These days, I am a bit of a freak about restaurants. I love trying new ones and am constantly on the hunt for something interesting and wonderful. If I am going to any new town, the very first thing I do is hop on Google Maps and explore the area for restaurants that not only have high ratings, but have a lot of reviews. I look for the places the locals go. I try to find places that have some interesting dish that perhaps I haven't seen before.
I also plan year-long food tours to find the "best" of whatever. I have done the tour for the Best Burger in Charlotte and am currently on the tour for the Best Italian in Charlotte. I also tour smaller cities to find the Best Breakfast or Best Lunch.
Food is my hobby, food is my passion. And sometimes food brings me to new experiences, which is always a plus. Join me in this new blog to see what I find next!